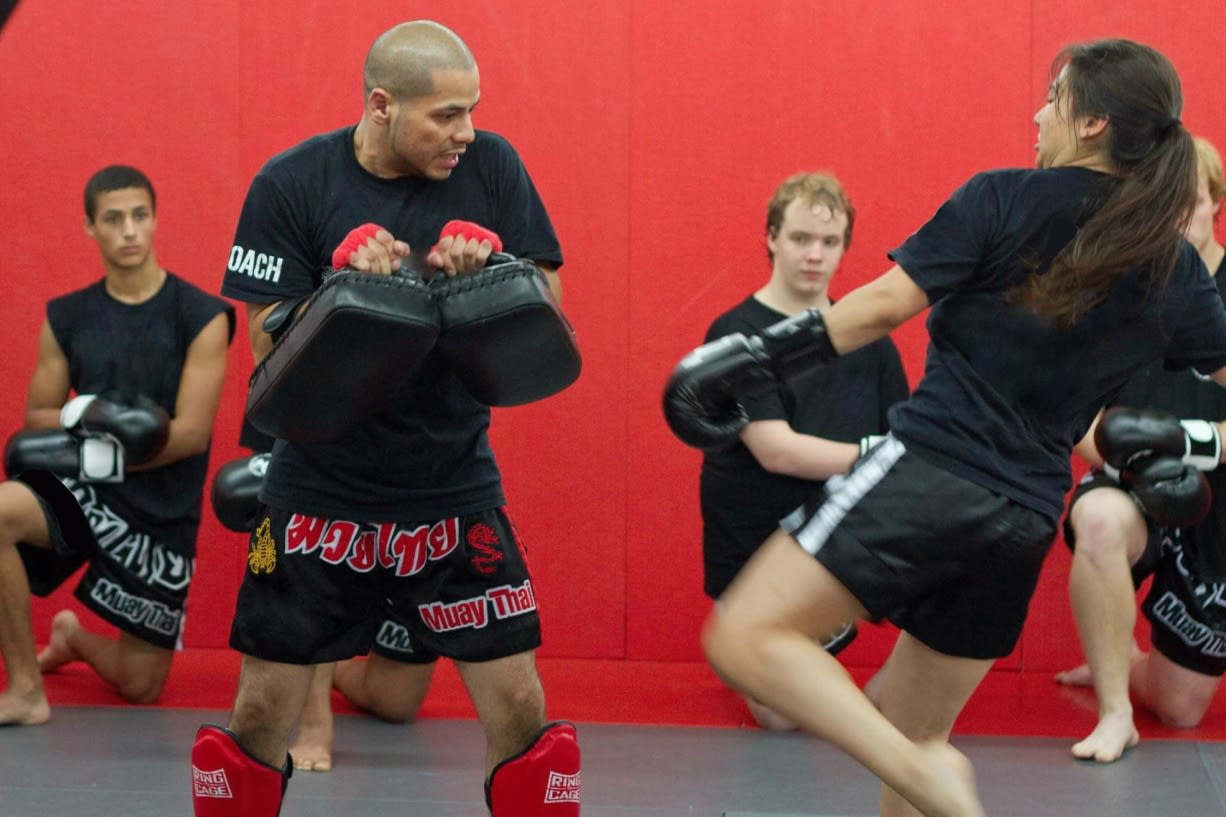 Gian Grajales
Muay Thai Coach, Gian Grajales' mission statement is to fuse together 2 intense arts of Kickboxing, Muay Thai and Dutch Style Kickboxing.
Muay Thai focuses mainly on devastating kicks, knees, elbows and clinch and is secondary on Western Style Boxing.
Dutch Style Kickboxing focuses mainly on Western Style Boxing techniques to set up their kicking techniques while being secondary on the clinch.
By successfully fusing both arts together, you will receive a GREAT workout while having an all around stand up striking game.
Gian genuinely cares about ALL of his students' progress and his Coaching/Instructing does NOT stop on the mat. Passion is what drives him, with attention to detail and has a knack for explaining things in the simplest form for a better comprehension of his teachings