Womens Self Defense Classes in Newtown
Smart Safe is the name of our effective Women's Self Defense program. This system is designed to meet the specific self protection needs of woman worldwide. A fusion of awareness, prevention and self protection techniques - this is a great program for building self confidence and awareness for women.
Smart Safe is unlike any women's self-defense program that has come along before it. We've merged situational awareness with preventative tactics to create a comprehensive, reality-based women's self-defense program that will enhance your ability to handle violent confrontations as well as everyday life.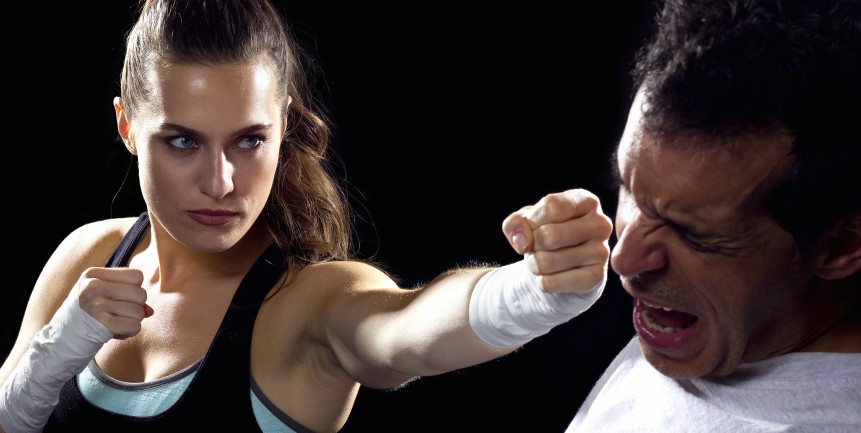 LEARN LIFE SAVING WOMEN'S SELF DEFENSE MOVES & TECHNIQUES
In our Smart Safe program you will learn:
Comprehensive Survival Skills
Situational Awareness Mindset
Fear Psychology
Sexual Assault Scenarios
Kidnapping Attempt Defense
Car Jacking & Home Invasion Defense
Gun Disarming
Defense Against Strikes, Holds and Grappling
Improvised Weapons
Pre and Post Confrontation Tactics
Extreme Conflict Mindset and The Never Give Up Attitude!
Sign Up Today!
No previous experience is necessary to join this program, we welcome all levels of fitness and experience! If you are interested in learning more information about talking Women's Self Defense in Ewing simply fill out the short form on the side of this page.
10-Week Women's Self Defense Course
(Protection - Empowerment - Confidence)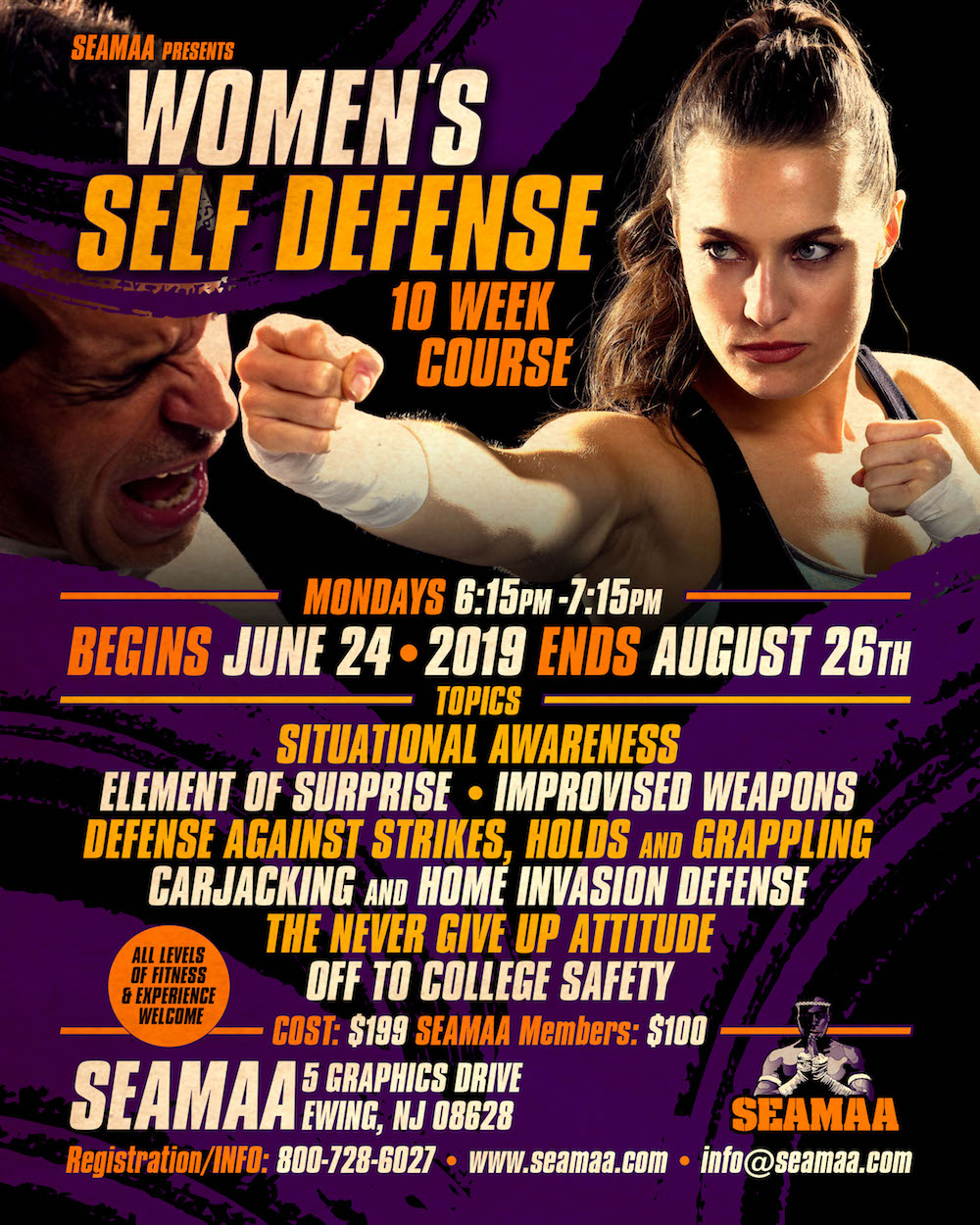 BEGINS

Begins June 24, 2019 - Ends August 26th
Held on Mondays (6:15pm-7:15pm)



TOPICS

Situational Awareness
Element of Surprise
Improvised Weapons
Defense Against Strikes, Holds and Grappling
Carjacking and Home Invasion Defense
The Never Give Up Attitude
Off To College Safety



WHERE

SEAMAA
5 Graphics Drive
Ewing, NJ 08628

COST

$199
(SEAMAA Members $100)


CLICK HERE FOR MORE INFORMATION AND TO REGISTER TODAY!